Click here to return to normal window size
books
pondicherry is a deadpan place to study, and so i read a lot to kill the time
most of what i read deals with non-fiction including studies and papers sounds stuffy =) but some of the shit is interesting
psychology, medecine, sexuality and religions are some of the topics i read up on and btw, don't go about thinking sexuality translates to pornstories :) if you're looking for pornstories click here ;) favourite authors include sigmund freud <yeap, that 'shrink'>, carl jung, and more recently, dr anna freud, the very daughter of mistah freud
the fiction i read is very orthodox in following the categories of science fiction and horror ofcourse, i read MAD as well =) and selected pieces of certain publications may be found in the art section of this site a few of my favourite authors include anne rice, stephen king, edgar allen poe and some others
recent introduction has been give by a friend <jackie> to a great 19th century existentialist writer franz kafka, whose short stories actually TRY to elude comprehension they're that tough to understand =) i've often wondered whether certain writers try to make themselves hard to understand on purpose franz takes the cake, in my opinon very healthy reading though something to get those little wheels rolling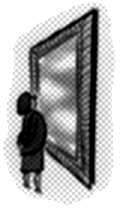 some books i have read and their authors :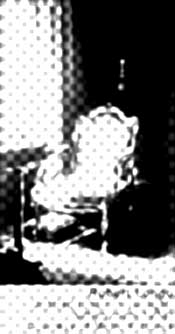 The Collected Works of C.G. Jung: Vol. IV Freud and Psychoanalysis.
The Adolescent Psyche: Jungian and Winnicottian Perspectives
by Richard Frankel
The Undiscovered Self: With Symbols and the Interpretation of Dreams by C.G. Jung.
Freud, Sigmund: Psychopathology of Everyday Life, trans. by A. A. Brill (HTML at York)
Psychoanalytic Monograph: Psychoanalysis and Developmental Therapy, No. 3: Anne Hurry (Ed.)

Beyond the Best Interests of the Child: Anna Freud
i'm too lazy to type any more =) i'll get em done when i'm bored...
regarding fiction,
The Witching Hour: Anne Rice
The Shining: Stephen King
The Metamorphosis: Franz Kafka
The Hunger Artist: Kafka
ebooks! =) they're free read em!
The Interpretation of Dreams: Sigmund Freud_____[||||||]
The Plant: Stephen King__________________________[||||||]
lecture transcripts in physics: Stephen Hawking___[||||||]
many of kafka's works in english, german, russian, spanish, finnish, and believe it or not... portuguese =)_________________[||||||]
complete works of edgar allen poe______________[||||||]